I had a great last few days at PAX, where I got to show 8BitMMO to the attendees.  I had a kiosk in the REACTOR booth, and many folks stopped by to learn about the game.  I handed out my entire supply of 1,000 postcards and demoed the game a few hundred times.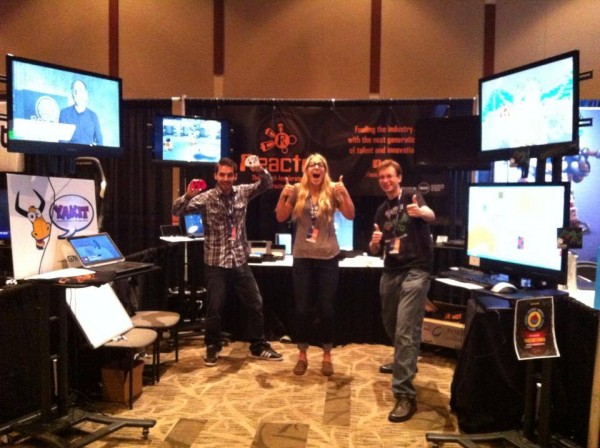 Many people had already heard of the game, or even played it previously.  A few fans stopped by too, and it was an awesome experience to meet them IRL.
It was also a great opportunity on the business side - I got to meet media outlets that had previously covered us online and ones who are interested in doing so in the future.  Additionally, a number of industry folks stopped by, and we discussed some very exciting plans for the future.

On Sunday I got to DJ for about twenty minutes for an impromptu dance party (DJ RobbyZ!)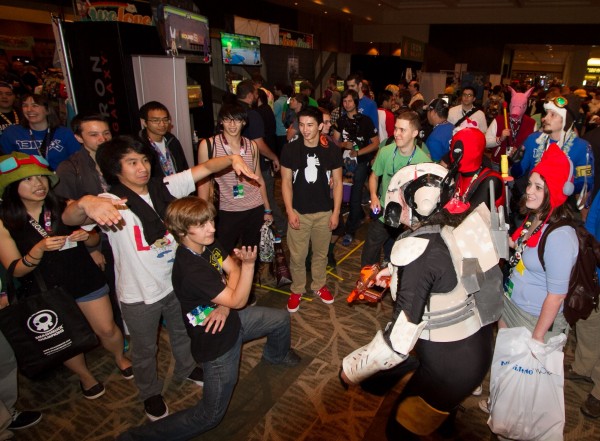 It. Was. Awesome.